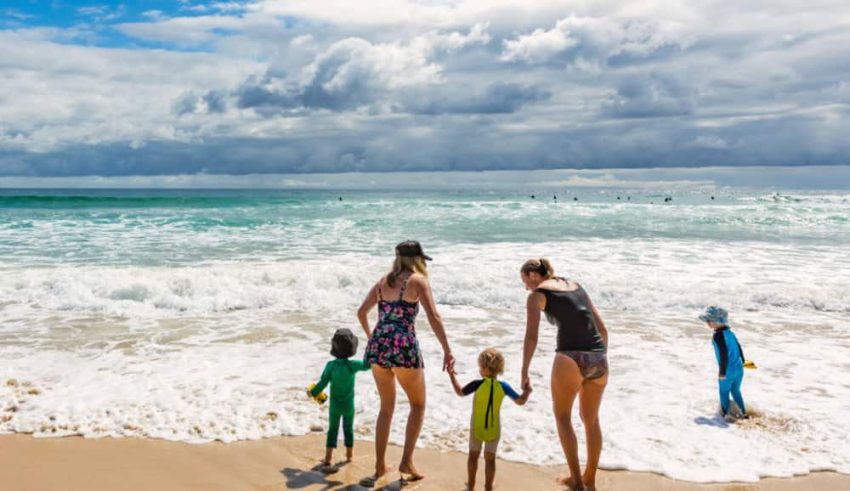 It is often the case that Australia's western coast, with its famously remote locations, is often overlooked. There are so many locations, beaches especially, on the east coast that are not only remarkable and well-celebrated but in such close proximity that many travellers and watersports enthusiasts tend to move between them frequently. Getting over to the west coast, however, takes a little more work.
However, those who do travel over to Perth and beyond are rewarded, with a number of surfers, paddleboarders, and divers considering the beaches of the west to be some of the best in the world. Today, we're sharing five of the most well-celebrated, those that are truly unforgettable.
Shark Bay
This World Heritage Site is remarkable for a number of reasons, from its population of dugongs to the brilliant seagrass beds. For those wanting to enjoy the water, there are a number of beaches that are perfect for a dip, including Shell Beach, which is celebrated for its abundance of cockles.
For those wanting an experience that cannot be found elsewhere, one that will help any Instagram profile to stand out, there are also the stromatolites that decorate much of the bay in a great number, transforming the landscape into an otherworldly scene.
Penguin Island
As the name suggests, this small island, located only a short distance from Perth, is a sanctuary for penguins. Visitable only during a few months of the year, it is worth the journey, with clear waters and vast golden sands to be enjoyed. Be sure to bring food and drink along with you, however, as there are no establishments on the island.
Prevelley Beach
Those who want not to relax but to adventure should check out Prevelley beach. Known for its idyllic vistas and fantastic surf, it has become a hub for those wanting reliable breaks. Be sure to bring a board designed for adventure as some of the waves can be significant, being celebrated around the world.
Thistle Cove
Further south, there is the secluded and lesser-explored Thistle Cove. For those wanting to escape urban areas, camp among beautiful cliffs, and explore the waters without interruption (except the local wildlife), then Thistle Cove and the entire Lucky Bay are the perfect destinations. Many arrive and find the beach completely empty, aside from the occasional kangaroo. This also means, however, that there is no lifeguard, so be sure to explore safely.
Rottnest Island
Whether you want to get close to the ever-charming quokkas or enjoy pure shores and excellent surf breaks, Rottnest Island, found only a short ferry ride from Perth, is perhaps the most celebrated of all locations in Western Australia, being popular among holidaymakers and adventure seekers.
Rottnest also hosts a number of amazing aquatic landscapes, from limestone reefs to underwater caves that are renowned among the diving community for their beauty and preservation. And, for those wanting to spot whales and dolphins, there are a number of local tours available.